- Modem -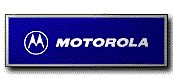 La compagnie Motorola Compagny.

La compagnie Diamond Compagny.


GVC offre une ligne de produit complète qui couvre les communications, les ordinateurs et des appareils de maison, y compris modems, téléphones sans fil, cartes mères, boitier, systèmes, moniteurs, et communications sans fils.
GVC offers a comprehensive product line spanning communications, computers and home appliances, including modems, cordless phones, motherboards, bare bone cases, systems, monitors, and wireless communications..



La compagnie Hayes Compagny. voir
Modem Express Inc.


En 1987, Modem Express Inc. s'est établi pour fournir un services de réparation de produits de communication de données aux fourniseurs OEM et au utilisateurs finaux. Basé sur la demande croissante pour du matériel remis à neuf de qualité, Modem Express Inc a commencé à vendre, en 1989, du matériel de communication de données, soit du entièrement neuf ou du à remis à neuf . Comme vous le savez peut être déjà, Hayes est actuelement en faiilite. À présent, virtuellement tout de leur opérations ont été arrêtés et ils essaient de vendre leurs matériels. Modem Express Inc. a acheté les droits de Hayes. Actuelement Modem Express Inc.est l'un des principaux fournisseurs au monde de produit Hayes neuf et discontinué. Modem Express Inc. stocke aussi une grande provision de produit neuf et usagé de marque Practical Peripheral and Cardinal modems. Modem Express Inc. tient en réserves presque toutes les vitesses de modem courant ou discontinué de 300 baud à ISDN, interne ou externe.
In 1987 Modem Express, Inc. was established to provide data communication repair services to both OEM's and end-users. Based on the increasing demand for high-quality refurbished equipment, Modem Express began selling both new and refurbished data communication equipment in 1989.
As you may know, Hayes is currently operating as a Debtor-In-Possession under Chaper 11 of the Bankruptcy Code. At present, virtually all of their
operations have been shut down and they are attempting to sell their assets. Modem Express purchased the rights to. Modem Express is one of the world's leading suppliers of new and discontinued Hayes products. Modem Express also stocks a large supply of new and used Practical Peripheral and Cardinal modems. Modem Express stocks almost all speeds of current or discontinued products from 300 baud to ISDN, internal or external.



La compagnie 3Com/US-Robotics Compagny.

La compagnie Zoltrix Compagny.